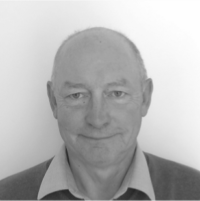 Bryan Millar
Bryan is a qualified Accountant with over 40 years experience in the NHS. Having held Chief Finance Officer and Deputy Chief Executive roles in a number of NHS organisations since 1993, he became Chief Executive of Bradford Teaching Hospitals NHS Foundation Trust in 2011, remaining there until his retirement in 2014. Since then he has held a number of Non-Executive and Audit Chair roles in NHS bodies, and throughout his career he has held directorships of several other organisations involved in healthcare and associated areas.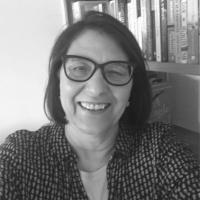 Nadira Mirza
Nadira is currently Deputy Chair of Airedale Hospitals Foundation Trust; she was formally the Dean of the School of Lifelong Learning and the Director of Public and Community Engagement at the University of Bradford, as well as Non Executive Director at Bradford Hospitals and the District Care Trusts. She has chaired a number of Academy Trusts, schools and Interim Executive Boards charged with raising educational standards for young people.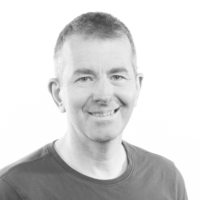 Professor Mark Mon-Williams
Mark is Professor of Cognitive Psychology, Professor of Psychology (Bradford Institute of Health Research), Professor of Vision Science (Buskerud Vestfold University, Norway). Mark is part of the Born in Bradford project.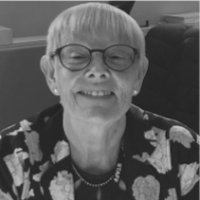 Ros Garside
Ros started her career as a secondary school teacher and leader before moving into educational advisory roles. Her areas of specialism include English, Modern Foreign Languages and Inclusion. She has also led large Ethnic Minority Achievement Teams in Bradford and Tameside.
Ros was previously a Trustee for The Priestley Academy Trust and chaired the board for five years. Her other trustee experience includes Saltaire Festival and the Values and Visions Foundation. She is a local leader of governance for Bradford Local Authority and has regularly led governing bodies of schools in challenging circumstances. She recently stepped down as Chair of Bradford's Standing Advisory Council for Religious Education (SACRE) after eight years in the role.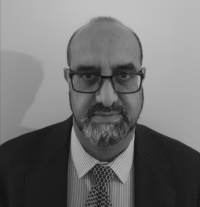 Javed Ahmed
Business, Finance, Community Expertise – Accountancy
Accountancy, budgets and audit, public sector board experience, estate management
Attendance 2016/17 – 8 out of 8 meetings
Attendance 2017/18 – 5 out of 6 meetings
Attendance 2018/19 – 3 out of 4 meetings
Attendance 2019/20 - 4 out of 4 meetings
Attendance 2020/21 - 6 out of 6 meetings
Attendance 2021/22 - 7 out of 7 meetings
Attendance 2022/23 - 6 out of 6 meetings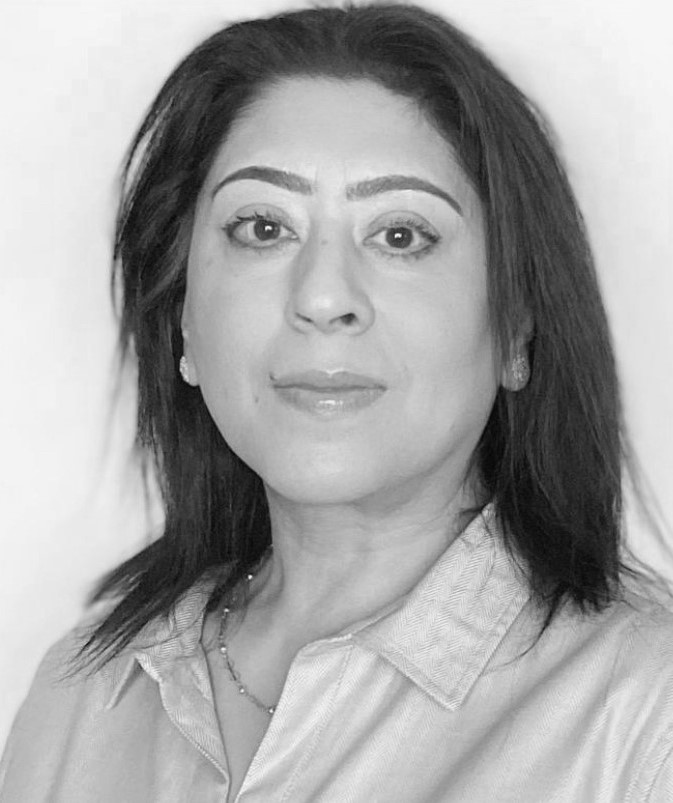 Dr Ruby Bhatti OBE FRSA AFHEA
Ruby is a highly successful Solicitor with over 30 years' experience. She has been appointed a Faculty Community Fellow for the Faculty of Management, Law and Life Sciences for the University of Bradford and is an associate lecturer. She sits as an Associate Hospital Manager for the Bradford District Care NHS Foundation Trust, a role which enables patients to have their case considered independently.
She has over 25 years' experience of various Non-Executive Directorships, including previous Chair of a BME Housing Association; social enterprise company, Carlisle Business Centre (CBC) and its charity ACL Ltd. She is also a Director of Yorkshire Arise Ltd, a unique company that has four social enterprise companies working together in Bradford on key projects. She has recently been appointed as a board member on The Girlington Centre which supports people from one of the most deprived areas in Bradford.
Ruby has previously been a board Member/Chair of social housing groups and within the NHS.
She has vast experience of being a Trustee sitting on a number of other academy Trust Boards within Bradford, for Bradford Youth Development and is a Leader of Governance for Education.
Ruby was shortlisted as Governor of the year by the Bradford Local Authority. She is a Fellow of the Royal Society for the Encouragement of Arts, Manufactures and Commerce (FRSA).
Ruby was awarded an OBE by the Queen in the New Year's Honours list 2019 in housing and young people and was awarded an Honorary Doctorate from the University of Bradford in 2020.
Appointed March 2023
Attendance 2022/23 - 1 out of 2 meetings Sarah Bradley
Photo to follow
Sarah is an accomplished business leader with a 25-year career in the food and personal care sectors. Sarah has worked in a variety of multi-cultural multi-site corporate settings including global FMCG, private equity owned and small family businesses. Sarah has a wealth of strategic leadership experience more latterly based in Paris over-seeing the executive teams of three international businesses. Sarah is passionate about creating a performance driven values led culture. Sarah holds a BA (Hons) in French and a Masters in Business Administration from Durham University.
Outside of work Sarah enjoys spending time with her family, travelling and keeping fit.
Appointed April 2023
Attendance 2022/23 - 1 out of 2 meetings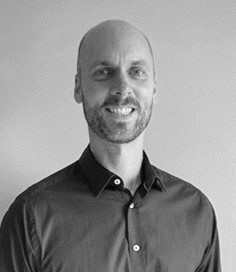 Alex Hallam
Alex Hallam is Director, People & Communities in Europe, Middle East, and Africa for Cisco responsible for 8,000 talented individuals across several functions. He is accountable for creating, driving, and executing the People strategy across more than 100 countries.
Alex is a seasoned HR leader and comes with a 'people first' mindset of 'powering an inclusive future to all'.
Known to be a dynamic, hands-on leader, credited for his inclusive and collaborative approach to HR, Alex is helping drive change; a common vision built around people.
Alex has also led the creation of a bespoke leadership programmes in conjunction with an external partner, coaching 170 leaders in an initiative designed to future proof the organization and develop a high-performing leadership team. Alex also acts as a Global Lead in identifying technical skills of the future and aligning them to the overall strategic workforce plan, defining a strategy to upskill the workforce and embrace the true potential of the digital era.
While known as an impact-driven leader who focusses on accelerating growth and delivering results as a proven partner to commercial teams, Alex balances the scales by putting strong emphasis on Wellbeing and Giving Back initiatives and is a staunch advocate of inclusion and diversity programmes at Cisco.
Alex holds a BA(Hons) from Leeds Metropolitan University and is CIPD qualified from Nottingham Trent University.
Outside of work he loves spending time with his wife and two young children, and he is an avid adventurer who is often found jumping out of planes or on the ski slopes across Europe.
Appointed April 2023
Attendance 2022/23 - 2 out of 2 meetings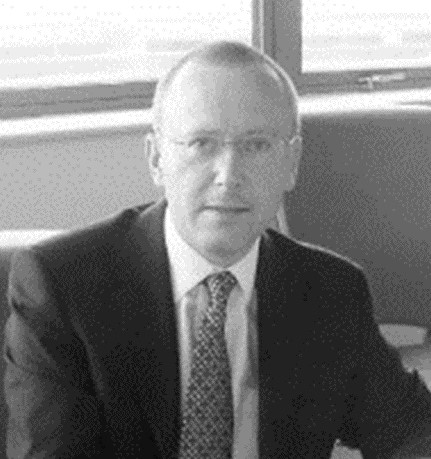 John Hinchcliffe
John built his career in the home shopping retail sector, leading companies through "seismic evolution" from catalogue to online. He was Chief Executive of Freemans Grattan Holdings Ltd (and its subsidiaries Grattan plc and Freemans plc) the Bradford based online and catalogue retailer from 2012 to 2020.
From 2003 to 2012, John was Marketing Director of FTSE 250 online/catalogue/financial services company N Brown Group plc.
John is currently a Director and Trustee of the Keighley and Worth Valley Railway Preservation Society, a heritage railway based in Haworth. Additionally, he is a member of the governing body (the Council) at the University of Bradford.
John is a graduate in Social Science and holds a Master Degree in Business Administration.
Appointed April 2023
Attendance 2022/23 - 2 out of 2 meetings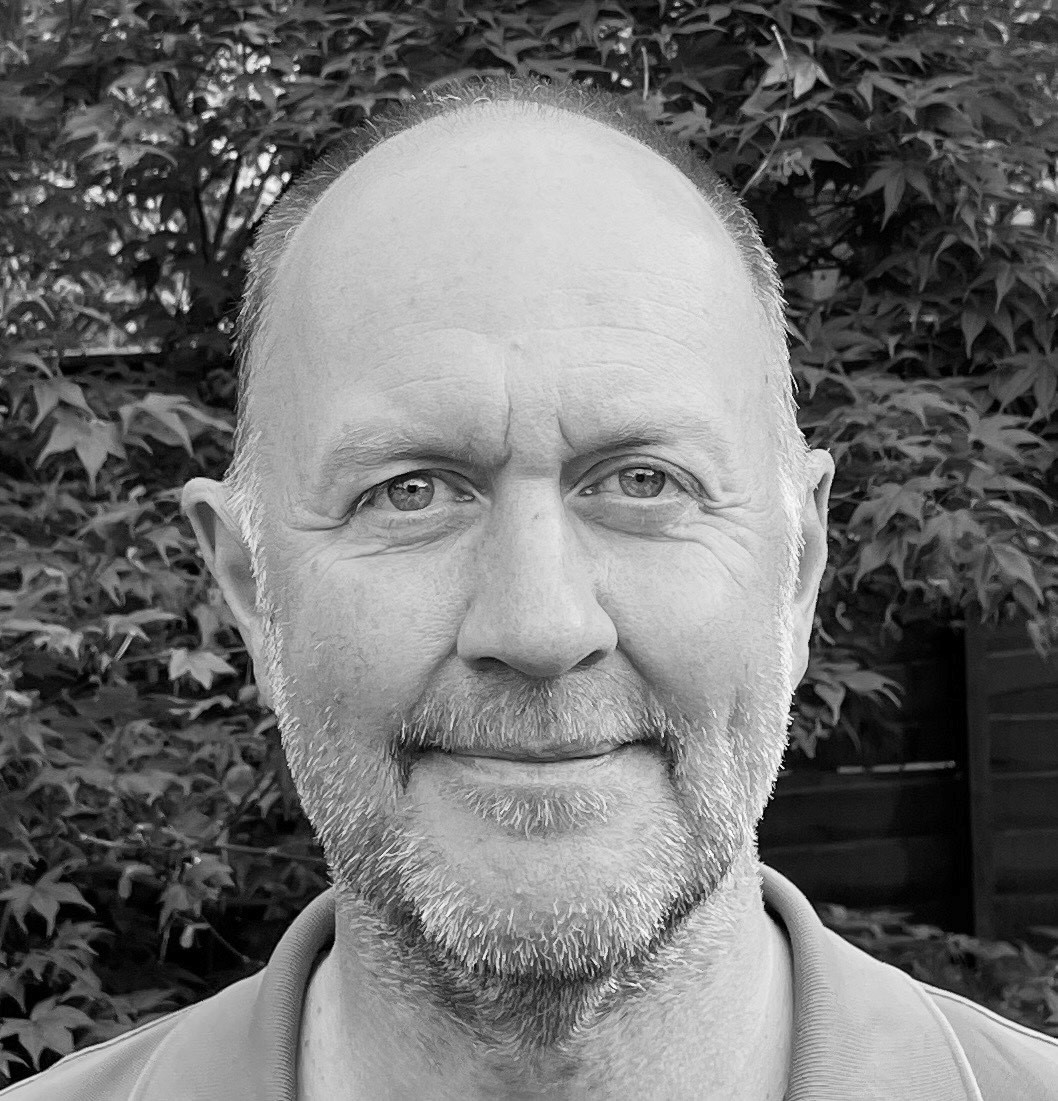 Peter Lambert
Peter is a senior business leader with over 30 years of experience working for well-known consumer goods companies in Europe and Asia-Pacific. His roles included the leadership and development of large, diverse teams across multiple countries. His areas of expertise include strategy development, organisation change management and people and talent development. Born and raised in Bradford, Peter started his education at Lilycroft Primary School, one of the schools in our Trust.
Appointed April 2023
Attendance 2022/23 - 2 out of 2 meetings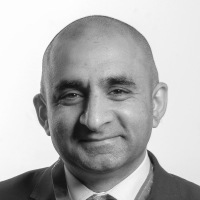 Ashfaq Rahman
Ashfaq is currently Vice CEO/Executive Headteacher (Secondary) at Nova Education Trust. He regularly leads inspections, is a National Leader of Education and works closely with DfE officials in implementing the national strategy around teacher recruitment and retention. Ashfaq is currently Chair of the School Improvement Committee within the Priestley Academy Trust.
Attendance 2017/18 – 4 out of 4 meetings (appointed after first 2 meetings)
Attendance 2018/19 – 3 out of 4 meetings
Attendance 2019/20 - 4 out of 4 meetings
Attendance 2020/21 - 6 out of 6 meetings
Attendance 2021/22 - 6 out of 7 meetings
Attendance 2022/23 - 5 out of 6 meetings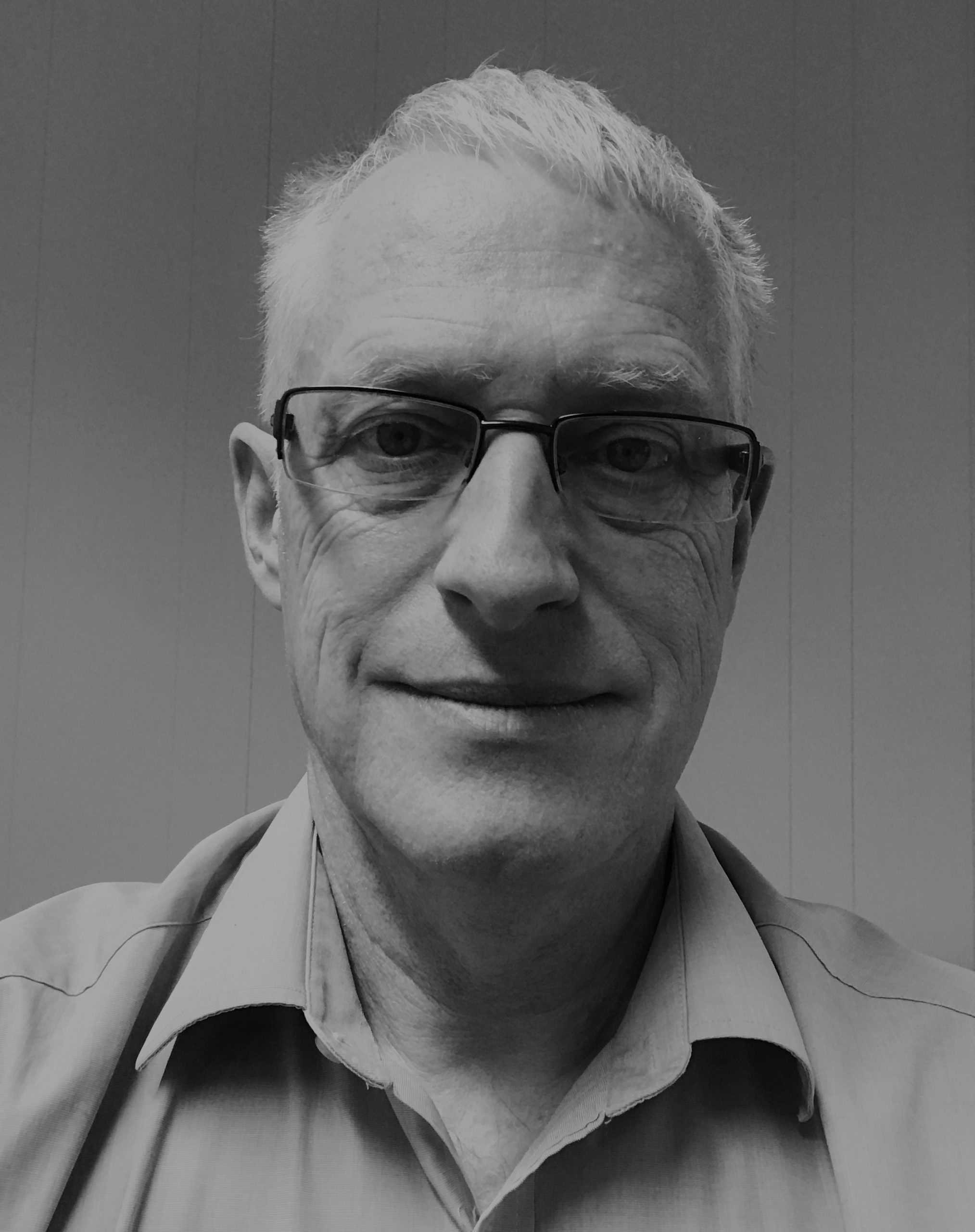 Steve Wadsworth
Chair of Trustees
Steve is an established leader of IT teams delivering service and change in a multi-business group organisation. He has 39 year's experience IT and 20 year's experience as a manager/director for IT and telecoms services. Steve is experienced in change projects through IT implementations across all business areas. Steve has experience in implementing various IT solutions including, SAP, Oracle, Sage, IFS and in-house developed solutions. He was a member of the board, participating in board meetings and board level decisions and was responsible for department budget of over £10m in an organisation with a turnover of over £500m. Steve's most recent role was as Strategic Projects Director within the Nobia UK organisation.
Appointed September 2021
Attendance 2021/22 - 7 out of 7 meetings
Attendance 2022/23 - 6 out of 6 meetings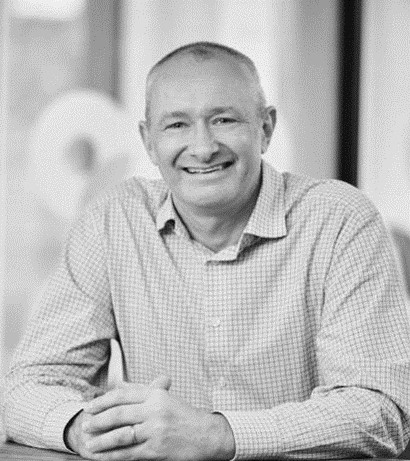 Jason Walsh
Jason is an experienced business leader, having been the Group CEO of CPP Group Plc, a UK listed company and an international provider of assistance and insurance products to the financial services industry. Jason led a transformation of the business and developed its international operations with a specific focus on the Indian market.
Previously, Jason worked for EY as a consultant in their UK Financial Services Advisory business for a number of their UK banking clients. Before joining EY, he was also the Managing Director of CPP's UK businesses where he oversaw a restructuring programme resulting from a large-scale regulatory project.
Jason lives in the outskirts of Leeds with his wife and family of adult and teenage children.
Appointed April 2023
Attendance 2022/23 - 2 out of 2 meetings
Andrew Bruce – Term Ended August 2022
Attendance 2021/22 – 6 out of 7 meetings
Ros Garside – Term ended August 2022
Attendance 2021/22 – 7 out of 7 meetings
Abid Hussain – Term ended December 2022
Attendance 2021/22 – 7 out of 7 meetings
Attendance 2022/23 – 0 out of 2 meetings